How to Order SKEPTICS
We are working on our official online store, but until that is up and working, we can arrange direct payments through PayPal and ship the games directly from Quartermaster Logistics (US/MX/CA) or ShipQuest (Rest of the World).
Game prices are as follows but do not include shipping prices; we can provide shipping quotes via email based on your location:
$60 – SKEPTICS (1st Edition Copy that includes a Promo Pack and the entire First Expansion)
$8 – Dice Pack 1 (5 Blue Clue Dice and 4 Green Lock Dice)
$14 – Dice Pack 2 (5 Blue Clue Dice, 4 Green Lock Dice, and 8 Summon Dice)
The dice packs are entirely optional and are meant to provide more dice on the table to reduce the time spent handing dice around. We are pretty proud of the dice though.
Use the link below request a quote; please provide what products you are interested in (and how many) and your address. We will provide you a full quote for the order, and if you want to place the order, we can send you an official PayPal invoice. Shipments leave the warehouse usually within 3-5 days after we place the order into their system (depending on their current work loads).

Newsletter Signup
Processing…
Success! You're on the list.
Whoops! There was an error and we couldn't process your subscription. Please reload the page and try again.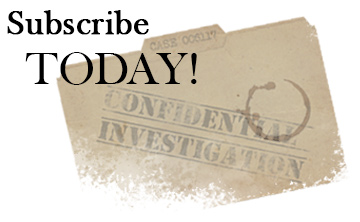 SKEPTICS – About the Game
Skeptics is a 1-4 player, cooperative ghost-hunting game where you play as paranormal investigators, who form a team trying to prove the existence of ghosts that haunt an environment by gathering evidence of the paranormal.
Players race against the clock rolling dice to match icons to Search, Reveal, and Solve Clues. Each Clue will lead one step closer to revealing the Ghost. Environment Cards are drawn at the stroke of midnight which may have hazards and conditions that will impede the players' progress. Investigators win if the existence of the Ghost can be proven in time, but fail if time runs out.
Setup / How to Play
Reviews and Links
Follow updates on our Facebook page at https://www.facebook.com/skepticsgame
Check out our Board Game Geek page and the positive feedback SKEPTICS has been receiving.
Also you can see our discussions with our Kickstarter backers on the SKEPTICS Campaign page.
Additionally, you can try out SKEPTICS and investigate the Child Ghost on the Asylum board on either Tabletop Simulator or Tabletopia.